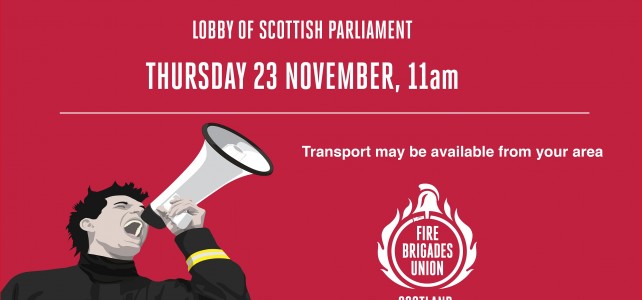 LOBBY OF SCOTTISH PARLIAMENT TAKES PLACE ON 23rd NOVEMBER AT 11am. COACHES ARE BEING ARRANGED FOR VARIOUS PICK UP POINTS THROUGHOUT THE REGION. PLEASE CHECK BACK FOR FURTHER UPDATES.
Exact pick up point details and times will be sent out as soon as we have confirmation of numbers attending from each area. 
We are also co-ordinating the lobby with the STUC who will be inviting affiliated trade unions to support the event by bringing along their members and banners as well. The lobby will be filmed by the STUC and we will be looking to interview members on the day on how the cuts have impacted on them. It would be helpful to identify those who will be willing to be interviewed.